Transformational Coaching
Transform yourself and your life as you desire.
Make your life into a wonderful life.
Transformation is a process. It doesn't happen in one day. But it will change your entire life. If you just keep doing the same things, life will remain the same. Great changes happen with the transformation. When you were born, you were given an amazing opportunity to create your life, to learn and express yourself in this world. With time you might have forgotten that you have the power to design your life as you desire.
From your childhood and life experiences you might have accumulated limiting beliefs and inner blocks that don't let you move forward where you would like to be. You might have some repeating patterns in your life, maybe in your relationships and wonder why it keeps happening to you. Maybe you feel a bit lost in your goals or don't know how to achieve them and feel that you need to change something in your life. 
Redefine your mindset to rewrite your life as you wish.
Finally become that strong, radiant and happy person you have always wanted to be.
Transformational Coaching is psychological work on yourself on all the levels which will enable you to maximize your potential to the fullest on your way to self-realization. 
1 Coaching session with me. Price 100 US Dollars. 
7 Coaching sessions with me. Price 700 US Dollars.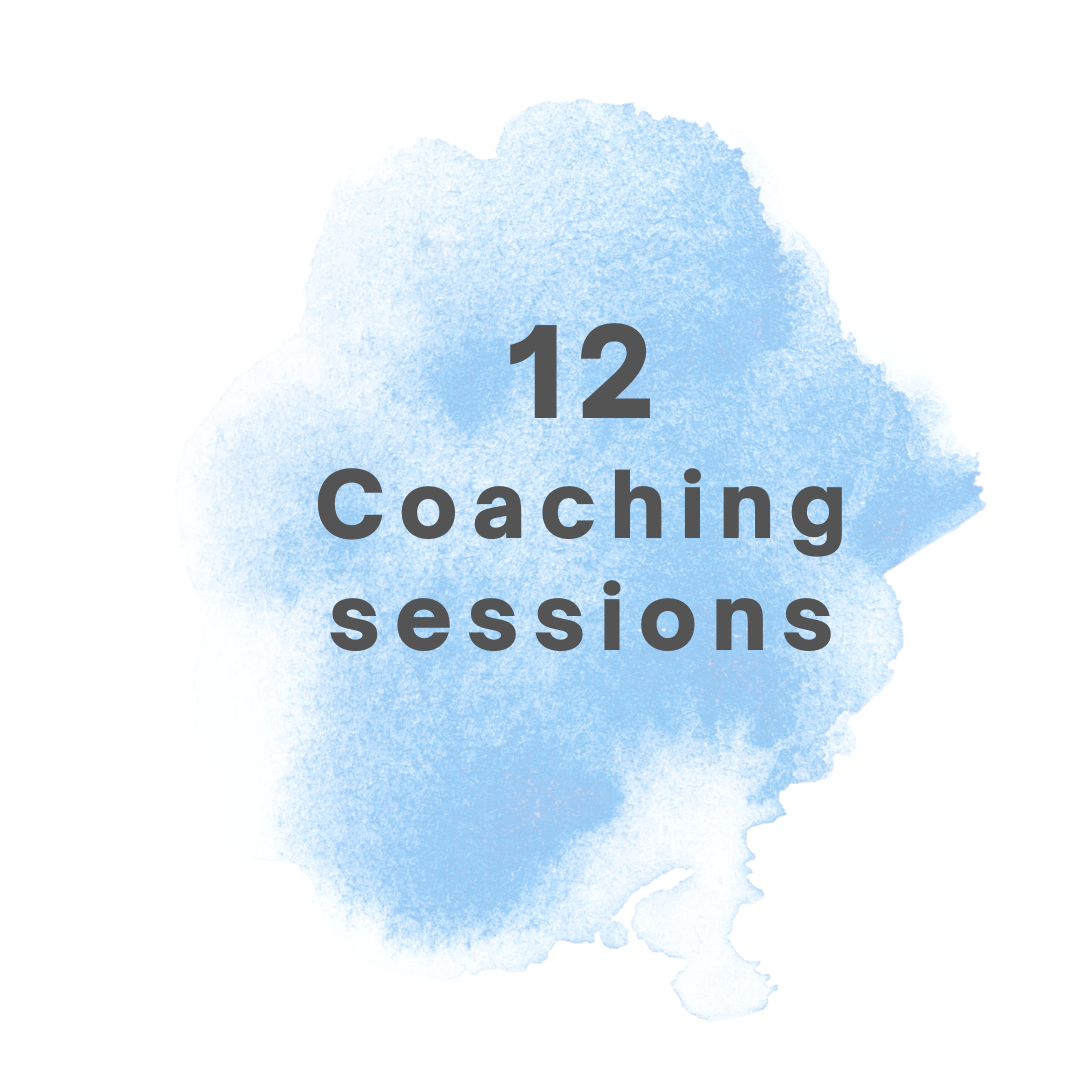 12 Coaching sessions with me. Price 1200 US Dollars. 
Benefits of Transformational Coaching
You will overcome inner blocks and limiting beliefs.

You will resolve the repeating patterns in your life, so that the same mistakes will stop happening to you all over again. 

You will work through self-love and self-care topics and how you can apply it in your life to get the outcome you desire.

You will learn how to deal with your personal boundaries and set them in such a way that you won't get into situations where you say "yes" wishing to say "no". You will learn to be unperterpably strong in your necessary personal boundaries. 

You will get clarity in your life goals and your life values. 

You will get a look on your life from a different perspective which will enable you to see things that you haven't noticed before.

You will develop self-efficiency and self-acceptance.

You will learn how to handle your emotions, sensibility, vulnerability, femininity and your intuition. 

As a bonus you can get relationship coaching about your relationship, your role in a relationship, repeating patterns in your relationships and how you can create and maintain a long-term happy and fulfilling harmonic relationship. 

You will create balance in your life and your unique lifestyle. 

As another bonus you can work on the topic of family, career and business and balancing it all.
Transformational Coaching will help you create a powerful YOU.
I'm more than happy to help you and support you with my coaching on your exciting way of transformation.

I know how it feels. I worked with a coach myself during my coaching certification. As a result it changed my life, it changed self-perception and gave me so much clarity and power, so it's the best choice of my life. I believe that every person should have a coach. And I'll be happy to be your coach.
Every day you have a choice to grasp the opportunity and see the possibilities or to live the usual way. The wonders start when you decide to see them. Our thoughts produce our feelings and our feelings make us do things in life. Working on your mindset, thoughts and emotions will not only empower you, but rewrite your life the way you really want it to be.
I had a life coaching session with Elen and it helped me to process my problems and see more clearly. When I started the session I was confused and anxious and Elen helped me to ground and center again. Elen actively listened to me and asked me intelligent questions to bring me to reflection. Also she suggested some practise & useful tools to use to help me to organise my thoughts and see my emotions. Elen is timing super flexible and was ready to change my appointment at the last minute to meet my needs. During the session it is possible to talk about every kind of situation. I appreciate her proactive energy and gentleness. Thank you!
I came to the session with a personal request about relationships. Two days before, I had an insight and I needed to speak it out and fully understand it. I needed to find a deeper meaning in this awareness. Thanks to the cozy questions from Elena, I was able to understand how much this is changing my life here and now. Relationships with husband, children and loved ones. I am grateful for this opportunity and I rejoice in my changes.
I feel like working with Elen is helping me putting my creative ideas together on a practical level to achieve something bigger than I imagined. She is helping me believe more in myself and realize how can put my skills together to be successful. Each coaching session reminds me that nothing is impossible.
I enjoyed her way of coaching. She helped me to bring clarity in some of my contradictory thoughts. Elen is a very practical and realistic person. She sees the situation from many different points of view and helps you to visualize a big spectrum of opportunities. I appreciate very much her coaching and will work further with her.
Thank you Elena! The session is very useful for navigating my current situation and have to say I feel so great and relieved after talking to you! You helped me to change fear into I excitement, I will definitely try the tools you taught me. Thanks for your kindness and patience, I'm grateful for your help on finding my clarity.
Elena was SO helpful to realizing what I need to work on in my life. Our session allowed me to breakthrough some of the barriers that I have been facing for months. I now feel relieved and ready to get back on track.
You don't need any preparation for coaching sessions. Just start.
Coaching will help you with very valuable questions and tools to improve your life. It's a safe space where you can share your situation, goals and dreams. It's a space for you to develop, to discover, to explore your life from different perspectives and get empowerment and motivation to move forward in life from where you are to where you would like to be. 
Coaching has made thousands of people's lifes so much better. Now it's your opportunity to find the answers and tools to improve your life. 
I'll be happy to help you.